Beau Brummell Mystery Series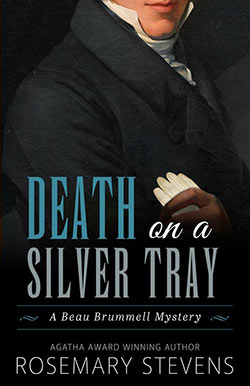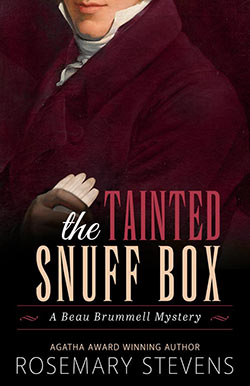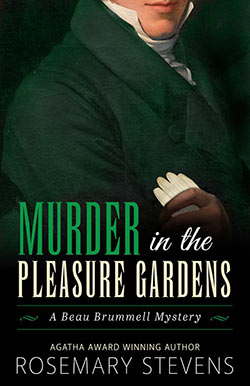 ---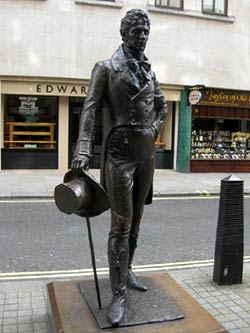 Statue of Beau Brummell,
Jermyn Street, London
"Cross Agatha Christie with Georgette Heyer and what do you get? Rosemary Stevens!"
--Jane Detinger, Mystery Guild
---
Witty and stylish mysteries with good historical background. The writing is as elegant as Beau Brummell himself.
-- M.C. Beaton (aka Marion Chesney) author of the Agatha Raisin and Hamish MacBeth mystery novels
Beau Brummell, Regency London's Arbiter of Fashion, considers murder most unstylish and is pressed into action when he collars a killer. In the days of Regency England, Beau Brummell stood as the uncrowned king of genteel Society. Whatever he wore was the height of fashion. Wherever he went was the place to be seen. And the last place one would expect to find him was in the middle of a murder mystery.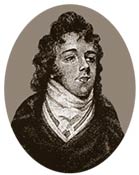 George Bryan "Beau" Brummell was an Oxford-educated gentleman without any aristocratic lineage or family fortune, but his friendship with the Prince of Wales helped elevate him. An independent man of independent means who desired the best of everything — and got it — he rose to become the leader of fashionable society by his wit and his irresistible personality. His exquisite manner of dressing, disdain of anything vulgar, and his great appreciation of beauty, combined with an extraordinarily cool composure and rare charm, defined him as one of the truly unique characters in English history.
---
Real Historical Figures in the Beau Brummell Mystery Series
George, Prince of Wales
The Duke of Clarence
The Duke of York (and his mistress, Mary Anne Clarke)
Frederica, the Duchess of York
Viscount Petersham
Lady Salisbury
Robinson
John Lavender
Scrope Davies

Edmund Kean
Poodle Byng
Lumley Skeffington
Lord Yarmouth
Old Dawe
Juan Floris of Floris's (which is still in London today)
W. Griffin, the sedan chair maker
Weston, the famous tailor
Meyer, tailor
Guthrie, tailor
All books previously published by Berkley Prime Crime, a division of the Penguin Group